For our main event, Göteborgsvarvet Half Marathon, we have approximately 40,000 runners, distributed in about 30 waves, starting over 3 hours. In order for this process to be smooth, and for the 21 km long journey through the streets of Gothenburg to be as friction free as possible, we let the runners prove themselves, and their time from another race decides which wave they start in. The fastest go in the first wave, the slowest, or the ones that have no previous result, in the last.  
For some years now we've also been organizing seeding races. Very simple and cheap 10k races where the runners' results go into our own database and will be automatically used when assigning a runner to a wave. Of course, not even these races are possible to do now, in the current COVID-19 pandemic.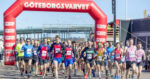 Our largest seeding race, Varvetmilen Göteborg, is usually held in Gothenburg in March each year. Since we couldn't race then, we postponed the race until October and moved it to the nearby town Mölndal. But even in October, we couldn't race due to restrictions, and we decided that instead of postponing once more, we carry on with the race, but as a virtual race!
We wanted to start the virtual race as soon as possible after deciding on the virtualization and we chose to try the app RaceONE. 
Göteborgsvarvet has had a cooperation with RaceONE for many years, not as a supplier of a platform for virtual racing, but as an app for the spectators of our races to follow their friends along the course. In the spring of 2020 when everything changed, more or less over night, RaceONE was fast to adjust their business to be able to provide a platform and an app for virtual racing. An agreement was made with the Swedish Athletics Association and during this year they have been the platform for approximately 400 virtual races. So, event though it was a first for us, going with them, we felt completely safe with this choice. 
Working with RaceONE in getting the API:s up and running was very easy, as soon as someone registered on our reg platform he was exported to RaceONE and could start the race in the app only seconds later. After finishing the race in the app, the result was fetched from RaceONE and we, as the race organization, could carry on communicating with the runner, based on his performance. And of course, an email with a link to our "create-your-own-finisher-photo" function was sent.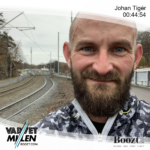 In total, 743 runners completed the Virtuella Varvetmilen race. Yet another success for the virtual team at Göteborgsvarvet.
And if you're waiting for your medal, as I am, it will be mailed out next week.  
mgapp://marathongruppen.jogg.se/garmincallback?token=123&as=33