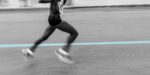 This article was previously published on LinkedIn
What actually defines a running race?
Is it that you gather with anywhere from ten to tens of thousands of other runners in a single place where someone decided that the race starts? Is it that you put on a race bib? Is it that you, somewhere between the start and the finish, get sports drink? Is it that you get a medal, a finisher t-shirt or some other sort of reward? Or something completely different?
At Göteborgsvarvet we wanted to rethink this.
Let's rewind time. We don't even have to rewind that far, just to the beginning of the 1990's. If a Swede wanted to meet with an American, and not just talk on the phone but maybe scribble on the same paper or see facial expressions, he had to get on the plane and go there. Nowadays, we interact in that way with people all over the globe all the time thanks to e.g. video conferencing systems. Hence many of the problems with collaboration across continents are gone. And not only that, the new way is also much better for the environment.
Is a meeting less of a meeting simply because you're not all in the same physical room? I for one don't think that.
Could this translate to running a race as well?
Could a race be at different physical locations? Could it be all over the world? Could it be at different times, not forcing anyone wanting to run at times that doesn't suit them. Could we digitize everything about a race except for the actual running?
Well, once we started looking into this we noticed that Strava, a social fitness network, had started elaborating on this together with New York Road Runners (NYRR). However, we wanted to make it a bit different from NYRR's virtual races.
Virtual racing is cool in itself, but it could also help solve an actual problem.
Since Göteborgsvarvet Half Marathon is a large race, one of the largest in the world with close to 60,000 registered runners the streets in Gothenburg gets a bit crowded for a Saturday afternoon in May. To make the run as smooth as possible every runner should be in the wave where she belongs. All the fastest runners in the front and the slowest in the back. To make this happen Göteborgvarvet use the runners' previous results from the half marathon, and also the result from a number of 10k races organized by us all over Sweden, and place every runner with such a result in a wave corresponding with the runner's capacity. This is what's called seeding.
But what about the runners coming from Norway? Or all the way from USA? Japan? Pakistan? They can of course submit formal proof of their running capacity, a result from another half marathon or marathon, but what if…
"Let's use virtual racing for seeding!"
The team at Strava also thought this could be a cool thing to try, not having any other race organizer using their virtual racing platform for seeding.
Together with Strava Göteborgsvarvet started a virtual race and since we weren't sure how our runners would receive this we wanted to make sure that there was something in it for everyone, even for runners NOT planning to run the half marathon in May.
Hence, we decided that 1/3 of the participant fee would go to Doctors Without Borders and we managed to get one of our main partners, New Balance, to contribute with a number of running shoes to give to some happy participants after the race.
Something for everyone.
Registration for the virtual race will open in the second half of October. The actual running, real running that is – nothing virtual about that, will take place from November 1st through 10th.
When you've realized that you too want to be part of this you can register here!