This article was previously posted on LinkedIn
No one saw this crisis coming, well maybe someone did but not many and not that it would hit us this hard. This is a bit of my view of the Corona crisis this far, from in front of a couple of computer screens within a race organizer and with a tech perspective.
Many races all over the world have been cancelled or postponed and we all have our reasons for choosing how to handle this situation. For us at Göteborgsvarvet, we decided rather early that our large half marathon, gathering more than 40,000 runners and 200,000 spectators, wouldn't be staged in May as it always has been. A decision that bought us some time to actually decide what to do next. We communicated heavily with our runners to keep them informed while working out a strategy that would be as beneficial as possible for our organization, our athletics clubs as well as our runners. I was very much a part of the planning process – as all employees were – but it was up to the board to make the decision. And on March 26th the decision was made to cancel 18 races.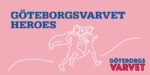 Our strategy, that the board approved, was this: As a registered runner in one of those 18 races you were going to get the chance to decide for yourself what to do with your place in the race. For our half marathon you were given four options.
Forfeit your place, donate your registration fee and forever become a Göteborgsvarvet Hero.
Donate your registration fee and transfer to Göteborgsvarvet Virtual Race 21k, powered by Strava. Finishers will also get 30% off when registering for our half marathon and/or our marathon in 2021. You will also become a Göteborgsvarvet Hero.
Defer to Göteborgsvarvet Half Marathon 2021
Transfer to Göteborgsvarvet Marathon 2021
As a Göteborgsvarvet Hero, your name will forever be on our Wall of Fame and you get a digital hero certificate with your name on it. Most of the other 17 races only had option 1 and 3 (but of course defer to the corresponding race next year, not the half).
Well, that's about it. Sounds great now and it sounded great then too. But this was March 26th and the transfer window, where the runners can do their choice, was to open on April 2nd and stay open until April 12th. I had done some of the implementation before the 26th – on pure speculation – but most of it was done from Thursday March 26th until launch on Thursday April 2nd. This is how I implemented it.
Send out emails to participants
Starting Thursday morning our system started sending personalized emails containing a short explanatory text and a link.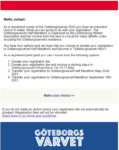 Landing page with options
When the user clicked on the link, that contained enough information to securely identify a certain participant, he was transferred to a landing page where the options specific to him was presented.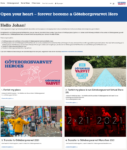 Details page
After considering the options the user selects one and gets presented a little bit more information and can confirm the selection.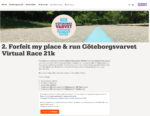 Confirmation
After confirming (and connecting to Strava if the selected option was the virtual race) the user gets a confirmation on screen. If the selected option meant transferring to a new race, virtual or not, a participant confirmation was sent. That's it!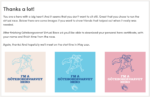 And the outcome?
I was ready on time, barely but still on time. Technically this was nothing but a pure success. The system flawlessly delivered about 40,000 emails. During the first 24 hours almost 19,000 transfers were made without the web server being slower than usual. Of course the load decreased after the first day. Also those who chose the Göteborgsvarvet Hero option got transferred to another race.
This was actually one of those quickly developed features that turned out even better than I expected. It is of course developed solely for this purpose but could probably easily be redesigned to a more generic transfer functionality.
I have a hard time seeing that we could have reacted this fast, and doing exactly what we wanted to do, if being in the hands of a registration system provider. This is truly one of the major benefits of having a registration system of your own.
I honestly think that this reaction from us, enabling the registered runner to decide what to do, also will be the most beneficial in the long run for our organization and our race.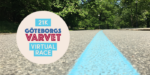 And now, I hope to see all of you on the starting line in Göteborgsvarvet Virtual Race 21k. If you aren't already registered, please do so here!
Every penny (or krona since we're in Sweden) will go towards our work in youth athletics!